We are thrilled to present our 2022 SFABF Publication Grant courtesy of Edition One Books.
The recipient for this year's grant of $5k, selected from our pool of exhibitors, is The Fulcrum Press!

Founded in Los Angeles in 2014, The Fulcrum Press is a small publisher exploring the interplay between photography and other artistic media. They are committed to expanding the possibilities of the publication format through their approach to the photo book as a curatorial project that exists both on and off the printed page. This commitment to the expanded role of the photographic object inspired their new brick-and-mortar Los Angeles space, The Fulcrum, which will bring together local, national and international artists working in photography and provide a single site for books, lectures, exhibitions and classes open to the local community.

Edition One Books works with design professionals, photographers, artists and other creative types to manufacture highly customized, top-quality books. They are focused on building longterm relationships with their customers, and strive to offer a more personalized book production service for small to medium runs.

Check out our 2020 Publishing Grant to see publishers we have supported in the past!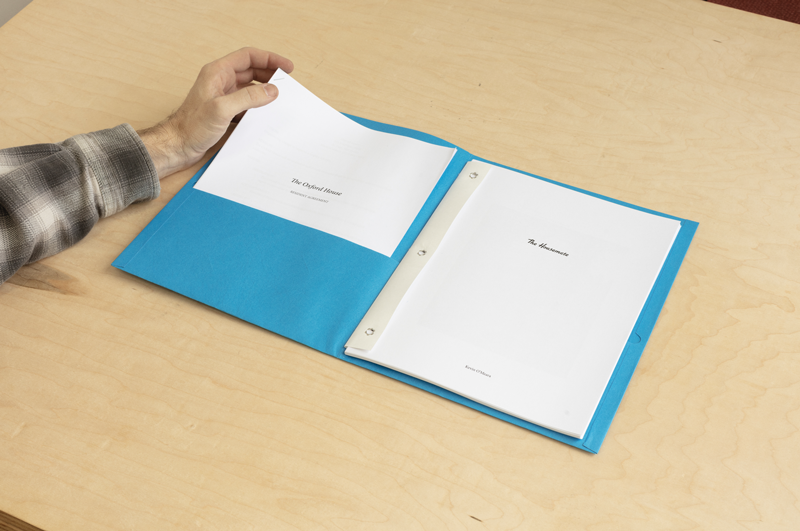 The Housemate by Kevin O'Meara, The Fulcrum Press, 2022.

Upcoming Titles from The Fulcrum Press: D&A 2 by David Campany & Anastasia Samoylova, Double Double, Protein Style, Animal Style with a Strawberry Shake & Chips: Stories the Feet Have Told by Wyatt Conlon and The Fulcrum Press, a monthly newspaper that acts as an in-print extension of the work being showed at their gallery.