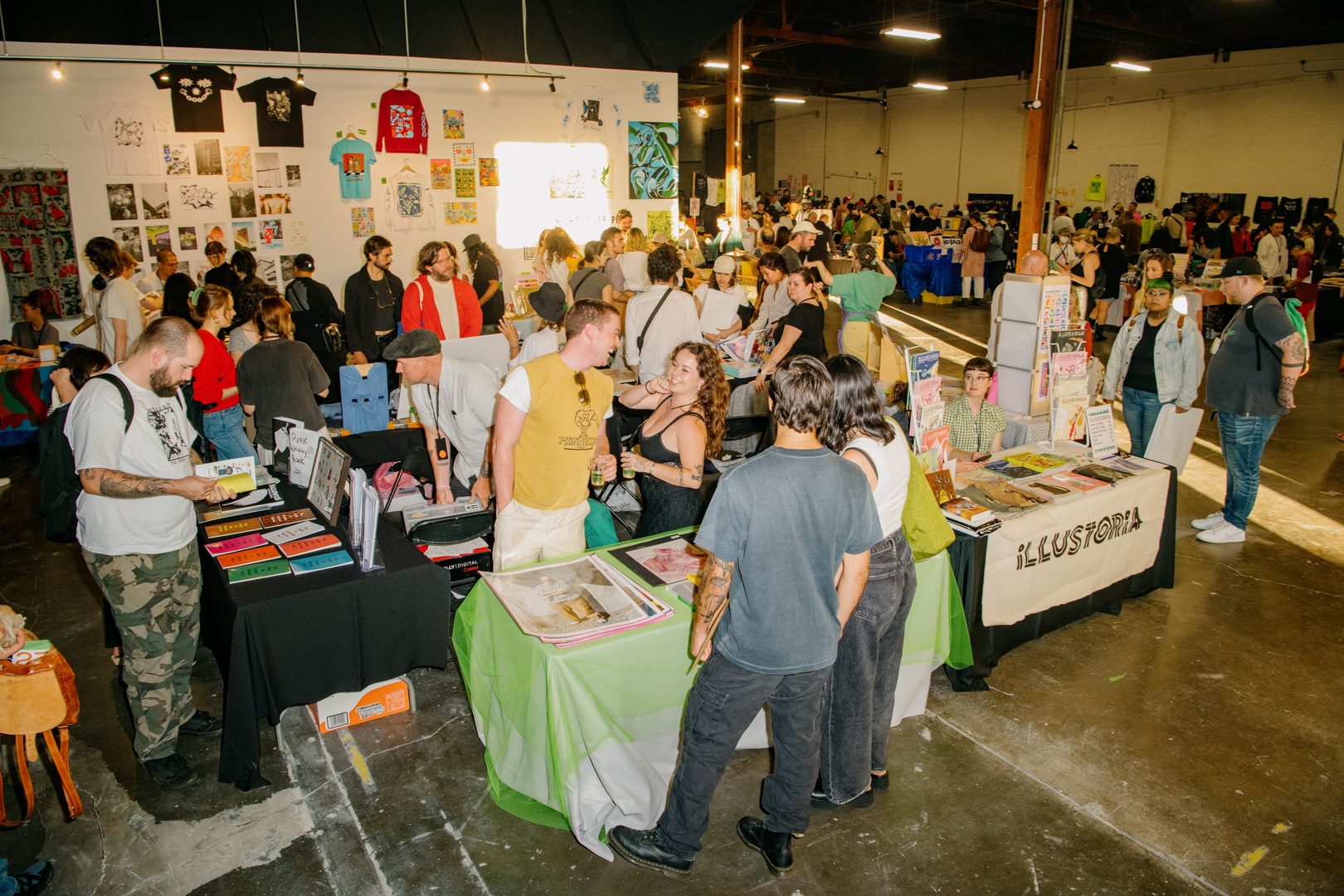 Photo: Aaron Wojack
ABOUT SFABF

The
San Francisco Art Book Fair
(SFABF) was pleased to host its sixth year at
Minnesota Street Project
.
Open July 14 through July 16, 2023, with a preview the evening of July 13th, the
SFABF
is a free annual multi-day exhibition and celebration of printed material from independent publishers, artists, designers, collectors, and enthusiasts from around the world.
The fair places the unique history and perspectives of the Bay Area in conversation with national and international publishing communities.
Free and open to the public
, SFABF features artists' books, art catalogs, monographs, periodicals, zines, printed ephemera, and artists' multiples. Throughout the weekend, visitors to the fair experienced a diverse range of talks, performances, book launches, special projects, exhibitions, and signings across the Project's contemporary art campus, as well as select off-site projects and events.
Adding to the excitement of the fair, this year we included Minnesota Street Project Foundation's new exhibition space at
1201 Minnesota Street
. In addition to the
80 exhibitors at 1275 Minnesota
, 1201 featured
75 publishers
from around the world whose practices are dedicated to accessible and inventive forms of bookmaking and publishing.
SFABF's mission is to help sustain the creation and distribution of printed material through support of the independent publishing community from the Bay Area and beyond, and to expand our reach to new audiences.
As we build on this year's success, we want to learn from our attendees. We would appreciate it if you could take the time to fill out the following survey:
2023 SFABF Visitor Survey
.
The SFABF is organized by
Park Life
,
Colpa
and
Minnesota Street Project
and presented by Minnesota Street Project Foundation. It is fiscally sponsored by Independent Arts & Media by way of a grant from the San Francisco Arts Commission. For a complete list of sponsors, please scroll down to our sponsorship page. Our Director of Programming is David Senior. SFABF's Project Manager is Gaelan McKeown. Our Volunteer Coordiator is Risa Culbertson. The Operations Manager is Melissa Gilbert Lee. SFABF's 2023 branding and identity by
David Kasprzak
.
As always, please
subscribe
to our
mailing list
for the most up-to-date announcements and information. If you have further questions you can email the fair at
info@sfartbookfair.com
.
For press inquiries, email
press@sfartbookfair.com
.
If you would like to
volunteer
, please email
volunteering@sfartbookfair.com
.